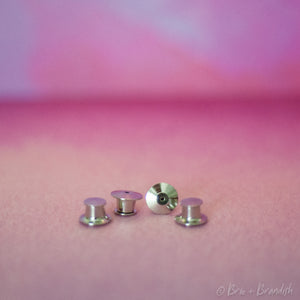 Locking pin backs are perfect for keeping your pins safe and secure on jackets, backpacks, lanyards and more! This is for a set of 4 Silver locking pin backs.
The traditional rubber backs that are included with pins can come free if you are wearing your pin/moving it often. Locking pin backs will make sure you never lose another pin again!
Also available in gold.