Preorder Closed!
In-hand sales coming soon!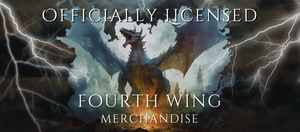 What Customers are Saying
This pin does the book justice and looks wonderful in my collection! I'm so in love! <3

Jessica R.
I was SO excited the Sassenach pin was restocked! I was waiting for 8 pm and I ordered them within the minute they dropped! 😂 They are beautiful! Thank you!

Christine
So freaking happy to own these beautiful pins! Lovely packaging, arrived safely and quickly! So excited to own these! ❤️

Rita H.
Hi, I'm Erica!
I'm the One-Woman Show behind Brio + Brandish (with  some help from my amazing and long-suffering husband of course)!
Books are LIFE. If you've ever fallen in love with a story (or a character - hello, book boyfriends!), then you know what it's like to be completely enamored with the written word. I love books so much that I wanted to share that love with all of you with little bookish goodies that represent our shared favorite stories and fandoms. I particularly love series and fantasy, so you'll be sure to find plenty of these books in the form of enamel pins, stickers, keychains, jewelry and more!
I'm obsessed with my fandoms and know you are, too - so let's rep 'em! <3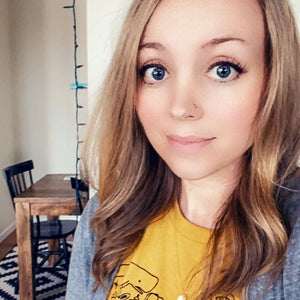 Author Pre-Order Rewards
If you are an author or publishing company that would like a custom pin or keychain as a pre-order reward for book buyers, I would love to create the perfect design that represents your story, characters, and writing!
Email brioandbrandish@gmail.com for info!
Wholesale
I offer custom pin designs (with or without manufacturing) for wholesale prices! Perfect for events, clubs, subscription boxes and more! My designs have been included in some of the best subscription boxes on the market and I would love to design something custom for your next box!
Email brioandbrandish@gmail.com for info!