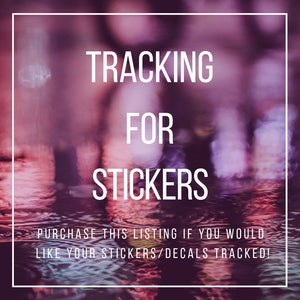 This listing is for customers who are purchasing SINGLE stickers or decals AND would like their purchase to have tracked shipping.
Single stickers or decals are usually mailed in a plain envelope using stamps and will not be tracked.
However, if this add-on is purchased, the sticker or decal will come in a padded envelope with a tracking number.
If you are purchasing a sticker or decal along with other items like pins, necklaces or keychains, you do NOT need to purchase this listing. Your order will automatically come with a tracking number at no additional charge.