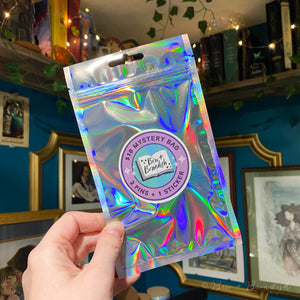 This mystery bag contains two enamel pins and 1 vinyl sticker.
At least 1 general bookish pin will be included and 1 may or may not be a more niche fandom (Sarah J Maas, Outlander, Grishaverse, etc). The stickers may either be generally bookish or fandom related.
These are 'A' Grade/standard grade pins, so no flawed or seconds quality!